Pre-H.E. XJ-S Instrument Cluster Wiring Diagram

I would like to thank Richard Dowling for creating this wiring diagram and making it available to the Jag Lovers Forums.
As Per Richard "This diagram is from my Pre-H.E. XJ-S coupe, however it also shows changes that I found on my H.E. convertible, primarily going to the electronic speedometer."
Richard is a long time forum member and questions can be directed to him via the forum.
I have intentionally not resized the image to fit in a typical browser window, as I wanted to preserve as much detail of the original document as I could.
---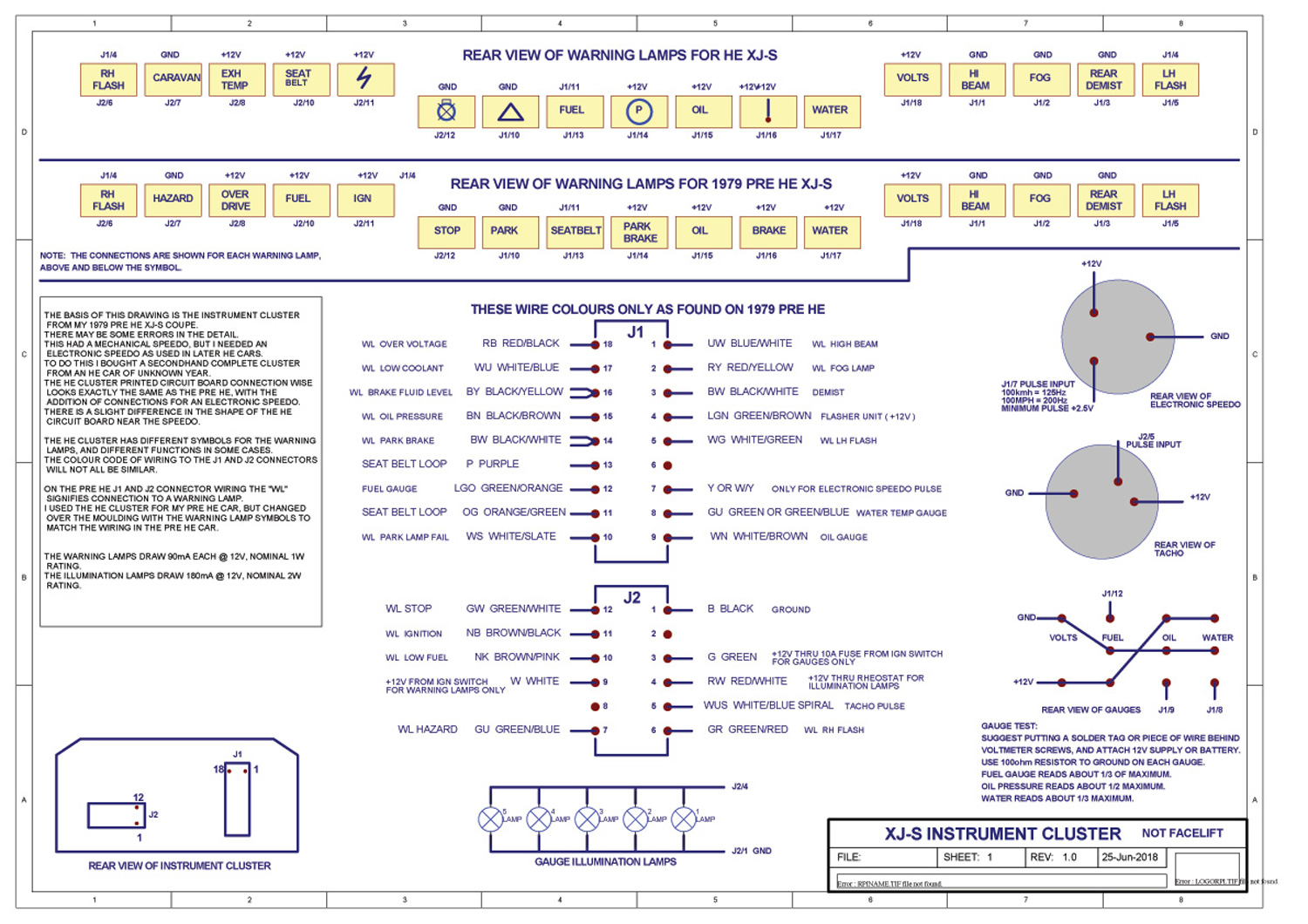 ---