Solid Fan Clutch

I got tired of replacing the fan clutch on my Jaguar. The second clutch has now failed unexpectedly. In addition there seems no conclusive way of testing the fan clutch. I decided not to go the obvious route of replacing the mechanical fan with an electric one. Electric fans have many advantages over mechanical fans, but simplicity is not one of them. In addition my stock alternator could never power an additional electrical fan or fans.
The other advantage was that, in this complicated car, this would be one area I would not have to worry about. I decided to replace the only weak link in the mechanical fan, The fan clutch. I replaced my fan clutch with this solid, custom made adapter. I then bolted a generic fan from JC Whitney or any good Auto parts store. ($15.00 U.S.) on the adapter.
If you don't have access to a machine shop Rob Roe (87 XJ-S) requested Flex-a-Lite to custom machined one of their standard 2" spacers for him. Rob says that they had to bore out the pilot hole to 3/4" and slot the fan mounting holes further toward the center to get the 1 1/4" bolt spacing to the fan pulley just right.
Below are pictures of the original Jaguar fan, along with the custom adapter and an aftermarket flex fan.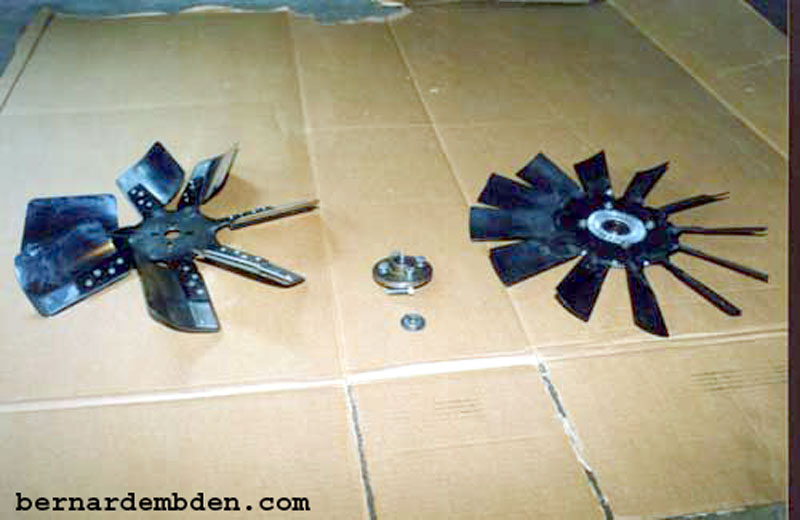 ---
Photographed below is the custom adapter. It's designed to replace the fan clutch and accept any generic fan. Note the special washer and locating pin that bolts the adapter to the fan jockey. (red arrow photograph below). These are original Jaguar parts. To prevent the fan from backing off at speed, they must be used.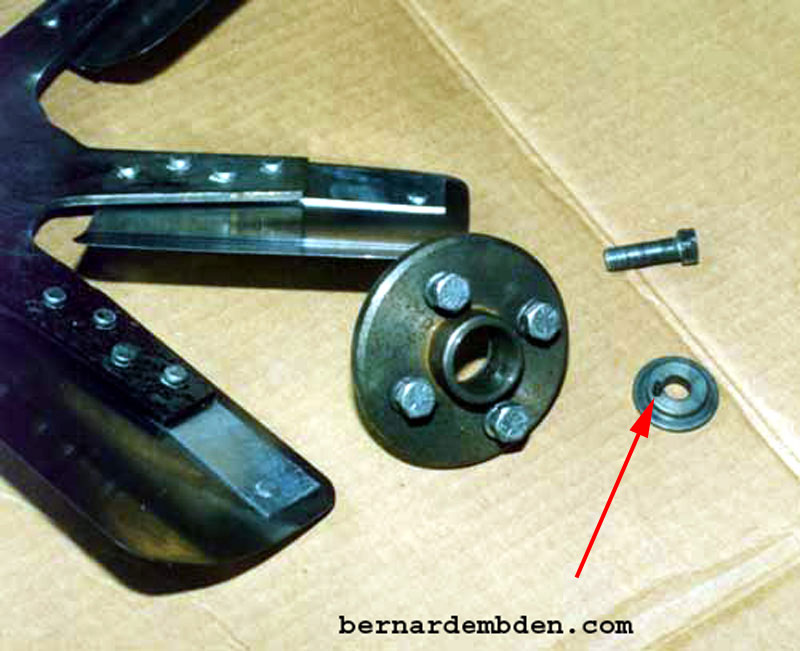 ---
The project starts by removing the radiator bleed banjo fitting and top radiator support.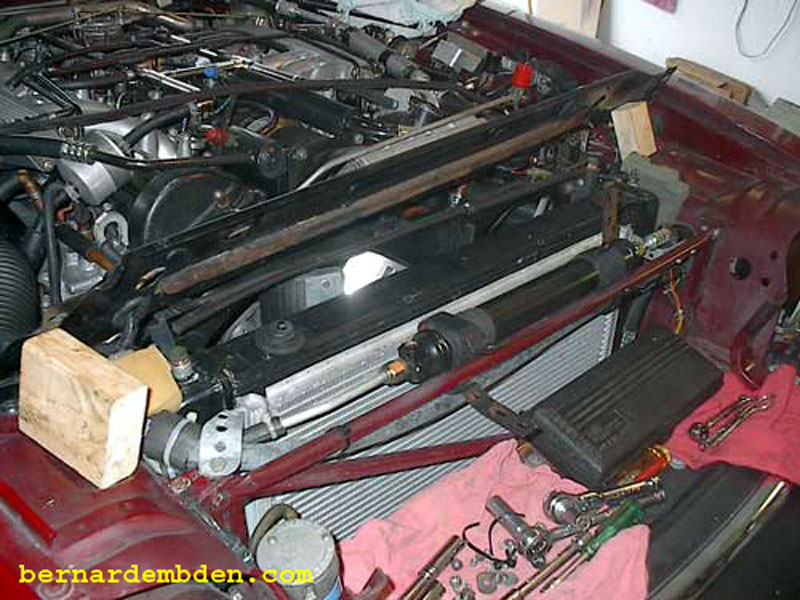 ---
Note that the fan shroud does not have to be removed; however it makes the job easier.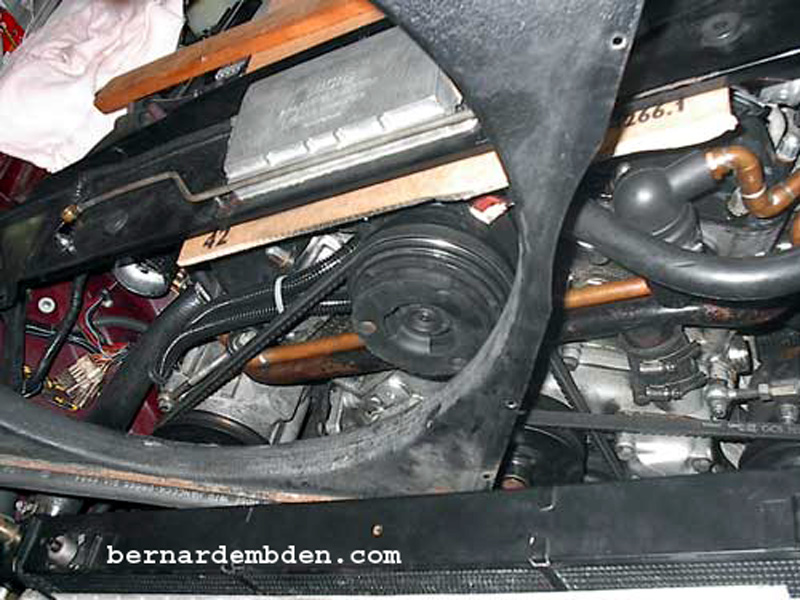 ---
I then installed the custom adapter on the fan jockey. (green arrow photograph below).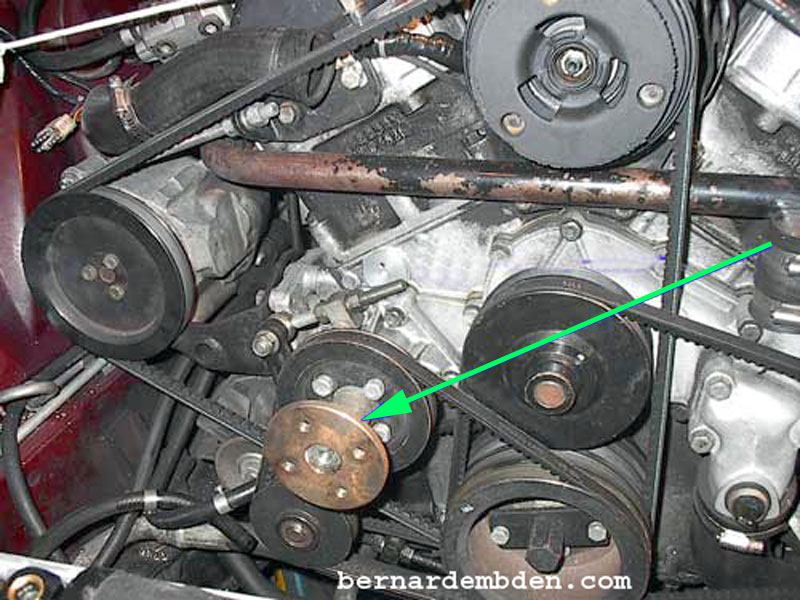 ---
(Photograph below) Install generic fan on adapter. You have to work between the radiator and fan shroud. Be sure to install the special washer and roll pin.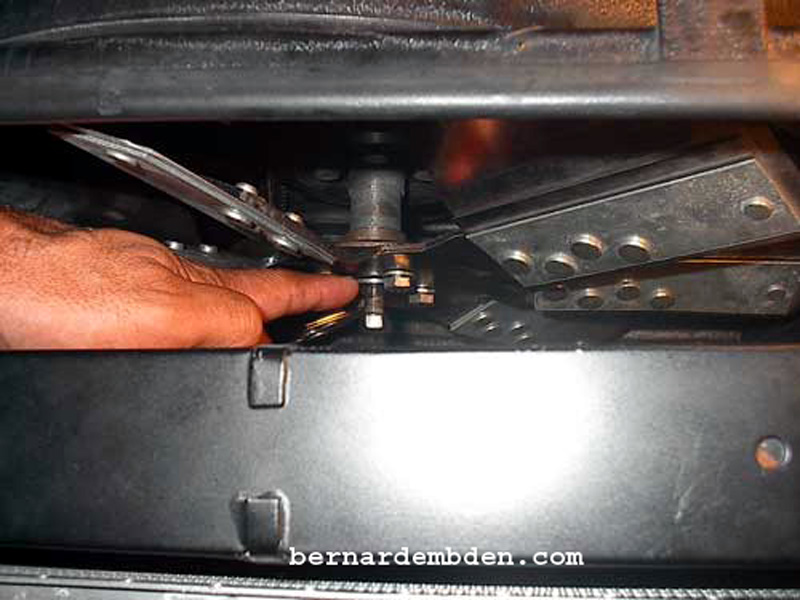 ---
Solid adapter and generic fan installed. (photographs below)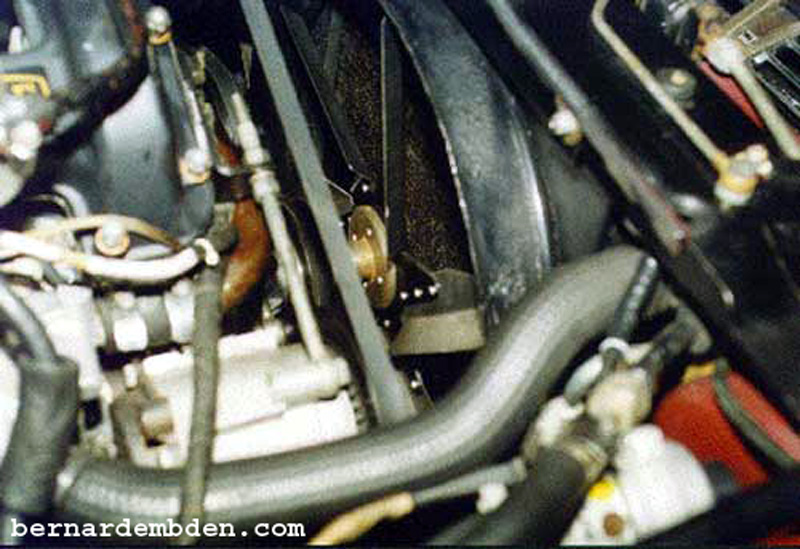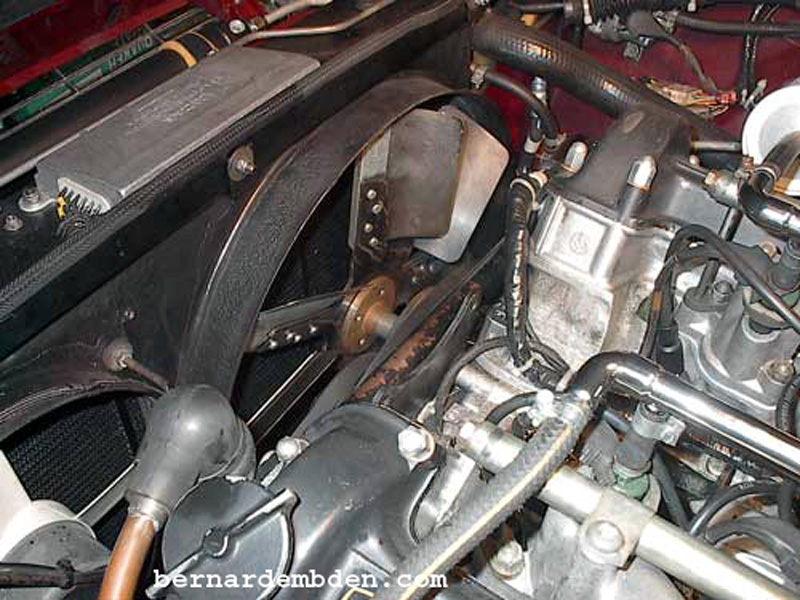 ---
It might not look quite as cool as dual electric fans, but it is absolutely reliable and works all the time.
Increased fan noise in minimal and a non-issue.