Replacing V-12 Engine Oil Cooler Hoses

On my 1978 Jaguar XJ-S, the hoses that connect the front mounted oil cooler to the engine developed a leak. These hoses connect to rigid pipes that connect to the oil cooler and engine respectively. I was not sure if one or both were leaking, however after 25 years it's prudent to change both.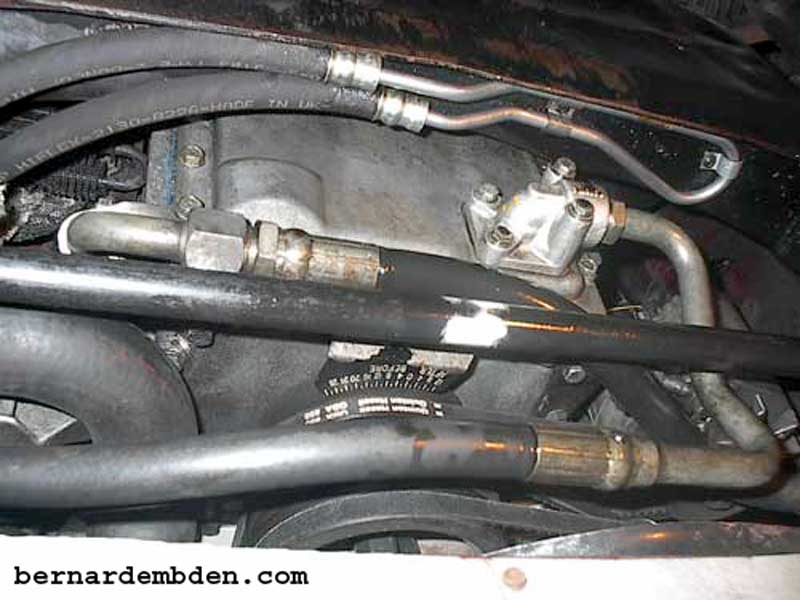 ---
What started out as slight sweating at the hoses became more apparent once the car was driven for any length of time.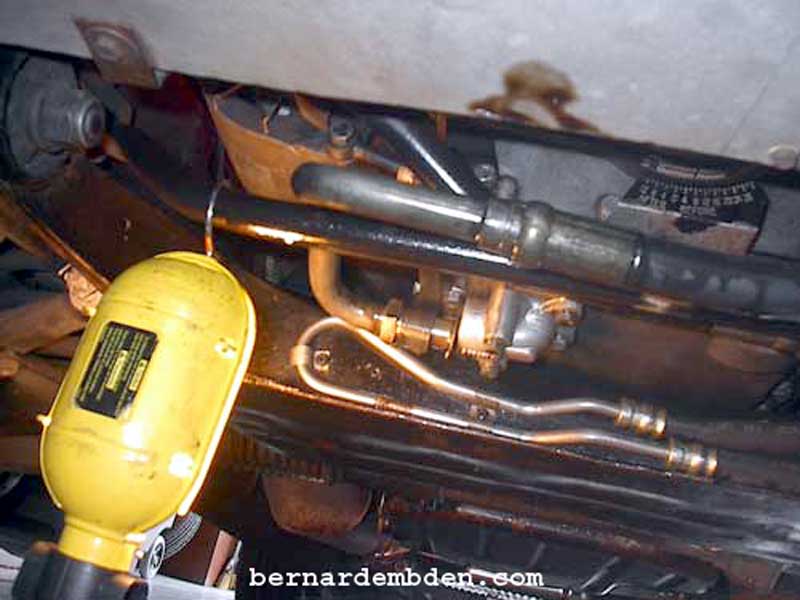 ---
Removing the hose and pipe combination seemed fairly straightforward. (of course nothing is straightforward with this car). First step is to remove the lower grill (photographed below) and the bolt (yellow arrow) that attaches the lower radiator opening cross brace.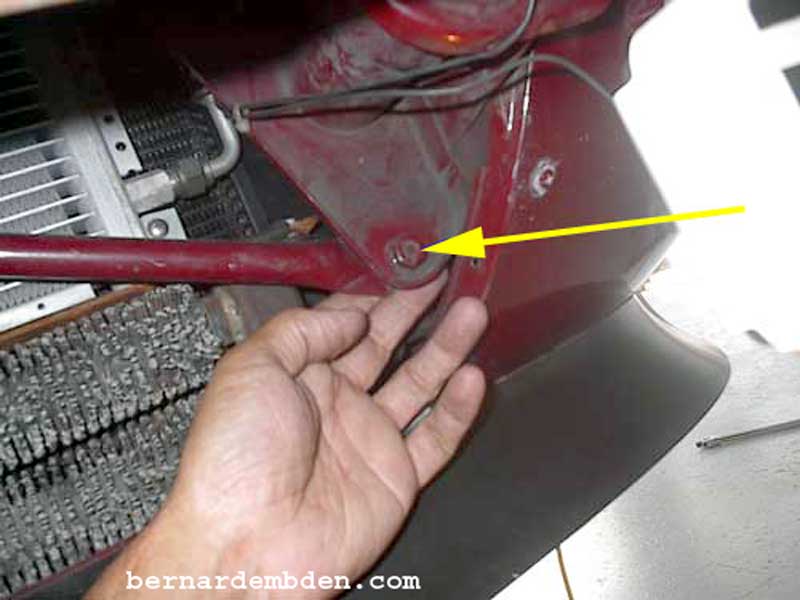 ---
Using two correct sized spanners (one to back the connection), remove the oil cooler connection. (green arrow photograph below).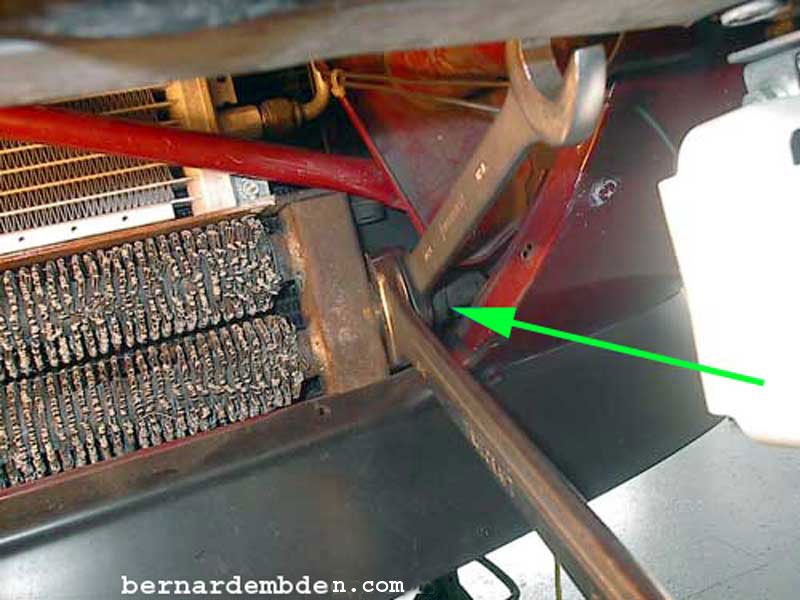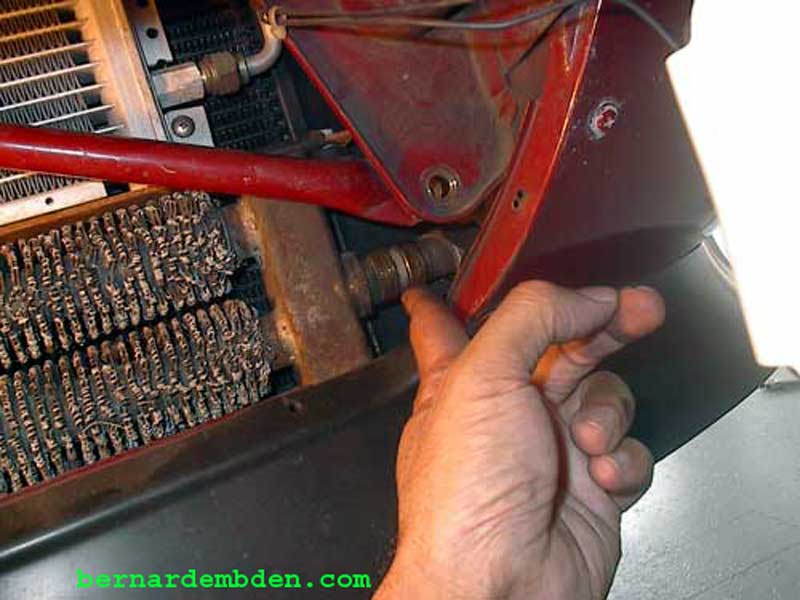 ---
Problem. Due to space limitations the oil cooler rigid line could not be removed. (yellow arrow photograph below).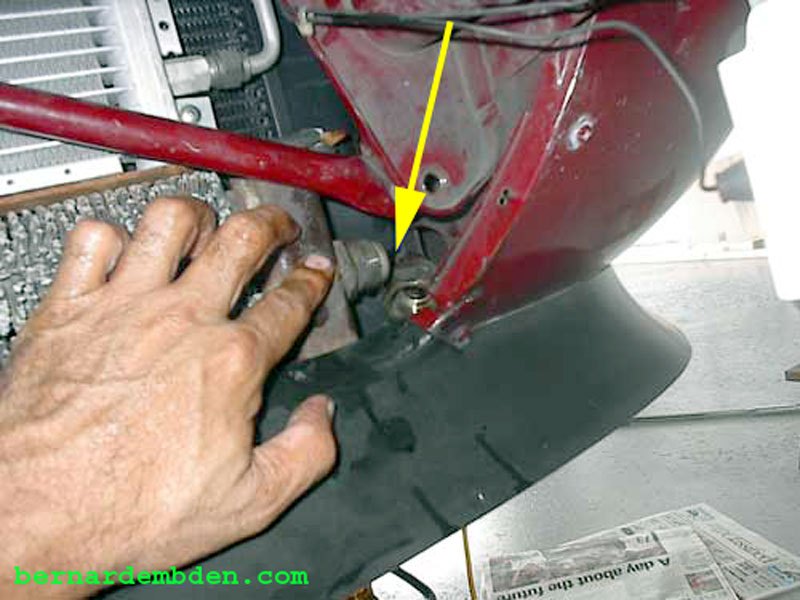 ---
Removal of the fan shroud verified that there was not enough room between the radiator and the body. (green arrow photograph below).
The radiator would have to be removed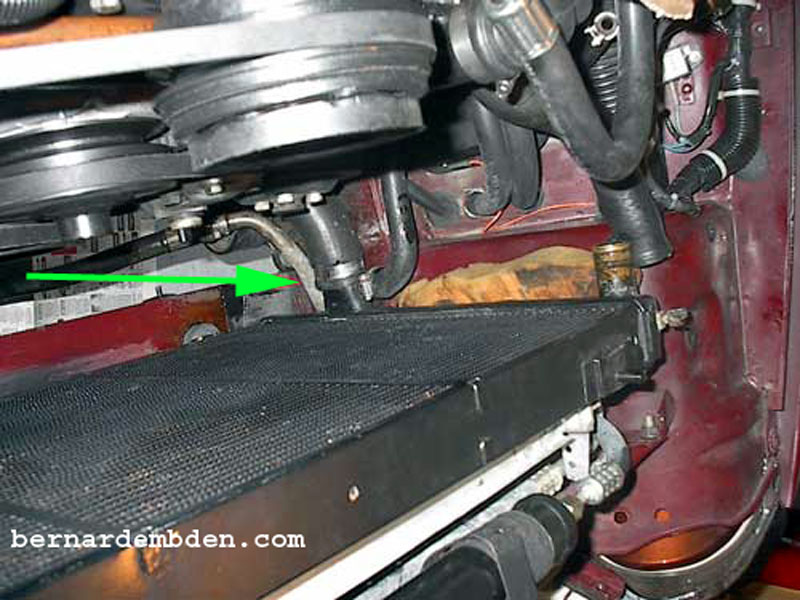 ---
Took 15 minutes to remove hood using my Hood-off pulley system.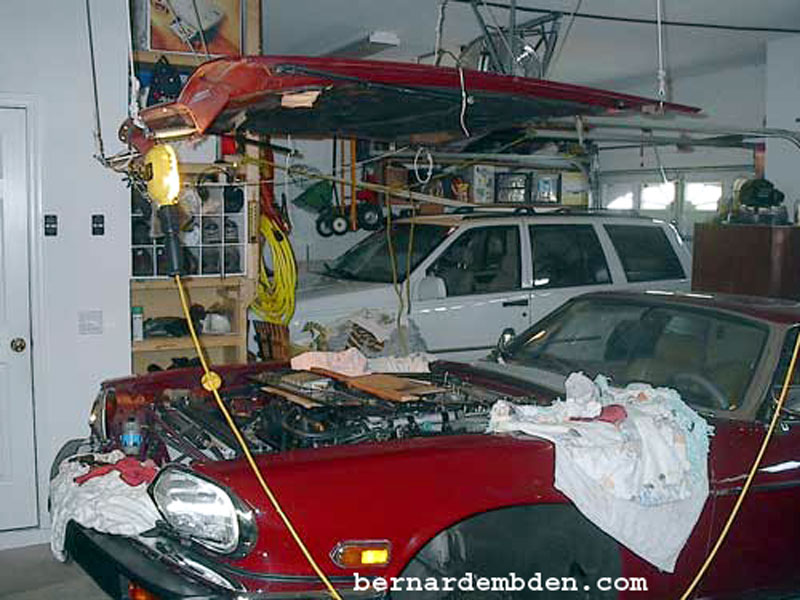 ---
With the radiator and fan shroud removed the oil cooler hoses can be removed. My options were to replace with Jaguar parts. The price seemed a bit too much. After all these were hoses!
(Photographs below) I went to an accomplished hose establishment in Tampa (Amazon hose) that manufactures custom hoses. They determined that the original connection lacked a barbed inner pipe. Their solution was to weld four barbed connections (blue arrow) to the old pipes (red arrow). Reinforced oil and heat resistant hose were then crimped to the new barbed connections. Price $115.00 dollars US.
Note: The length of the hoses are critical. They must be the exact same length as the original. In addition the angle on one hose must be duplicated.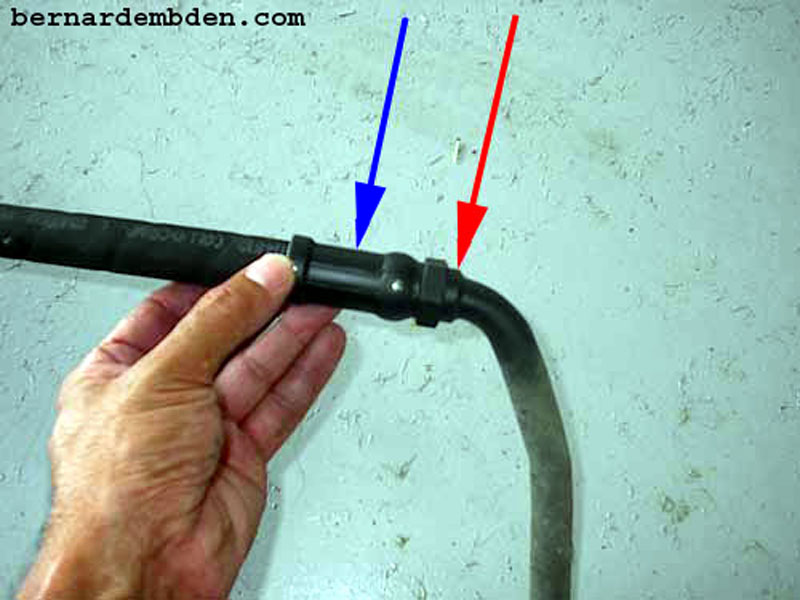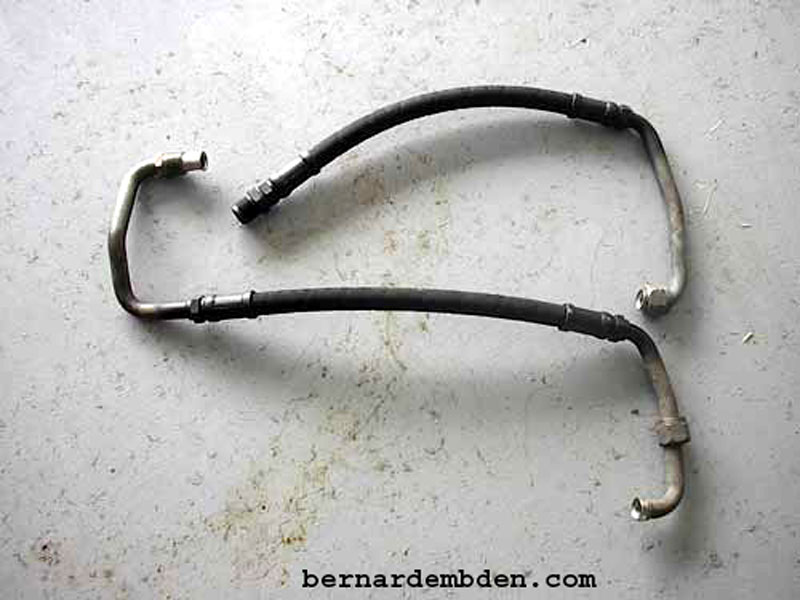 ---
(Photographs below) It's a good idea to flush the oil cooler. Remove flushing agent with compressed air. Connect new hose connections to the right (yellow arrow) and left side of the oil cooler. (light blue arrow).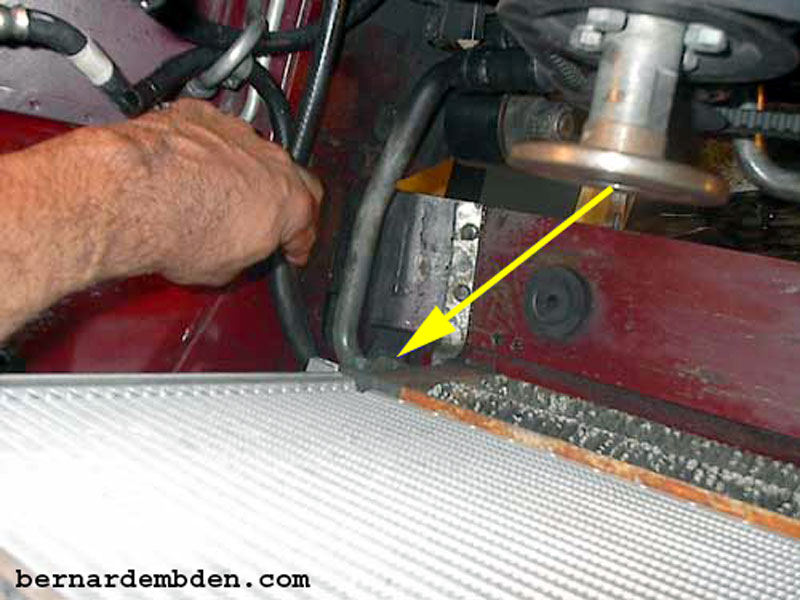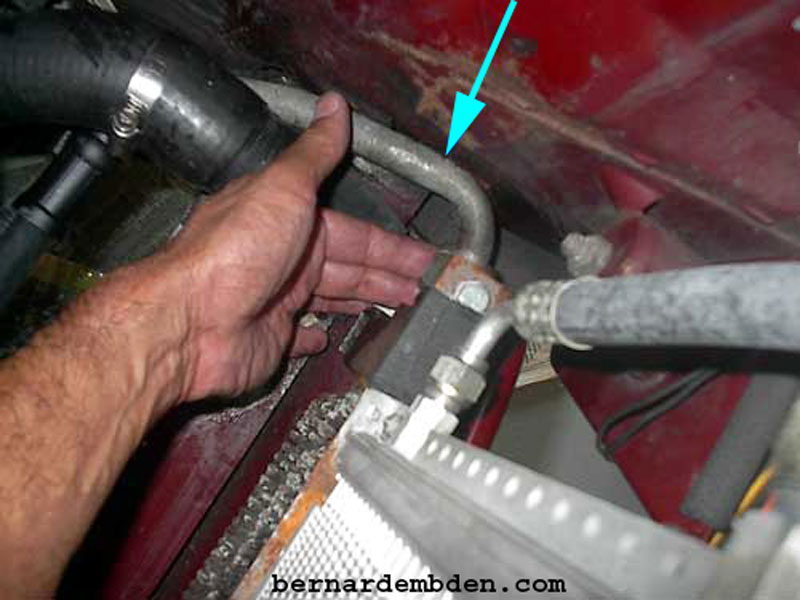 ---
Connect hoses to pressure and return engine connections. Tighten all connections.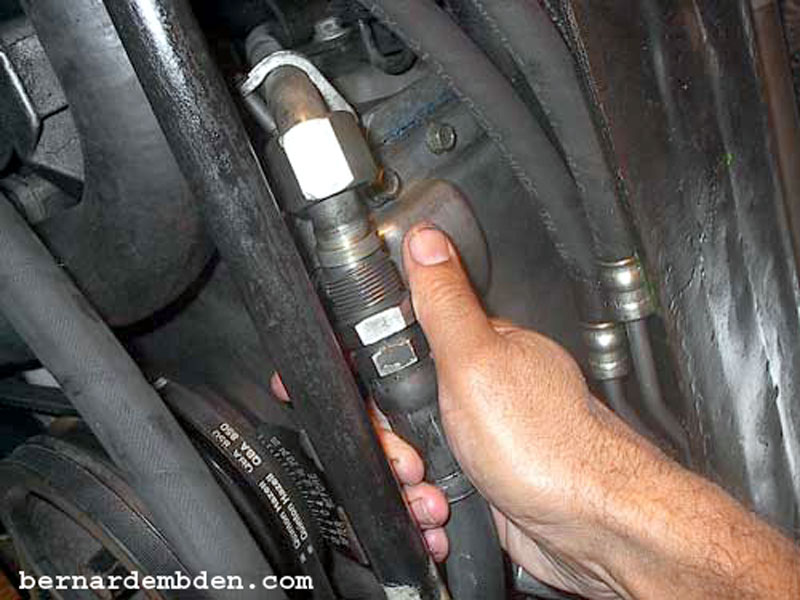 ---
Support oil cooler connection (yellow arrow photograph below) with a pipe wrench or substitute while tightening this connection.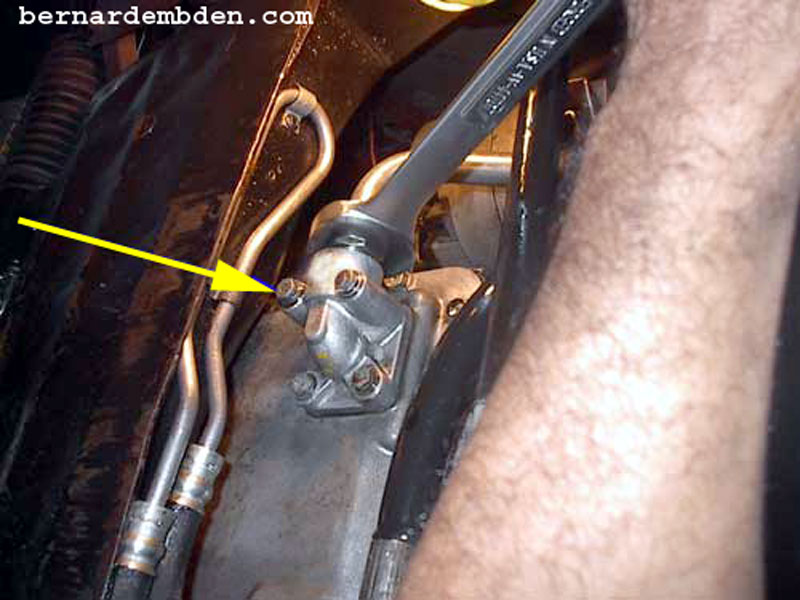 ---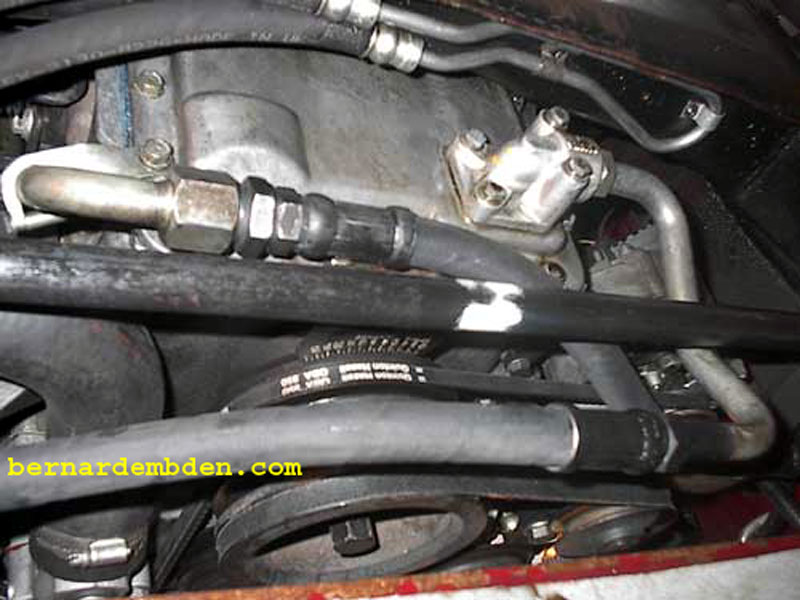 ---
Oil cooler hose replacement job completed.