Bonnet Strut Fix

I got a bit frustrated with the hood slowly lowering itself while I was working on the engine. I know, new hood struts would solve that problem. The issue is that I had replaced the hood struts a number of times at Jaguar's unique pricing. I needed a cheap, permanent solution.
I purchased the bonnet strut solution for $5.00 US from JC Whitney, a mail order company in the U.S. The arm is spring loaded and drops down to prevent the hood/bonnet from closing.
This part is identified in the JC Whitney catalog as a "Lift support repair bracket" part number 13UC4688T. Be aware that JC Whitney has relatively high mailing costs, especially outside the United States.
I prefer this solution to the original working bonnet struts, not only will this solution never need replacing, but the bonnet will never close until you want it to.
This is a picture of the bonnet strut brace installed on a defective bonnet strut.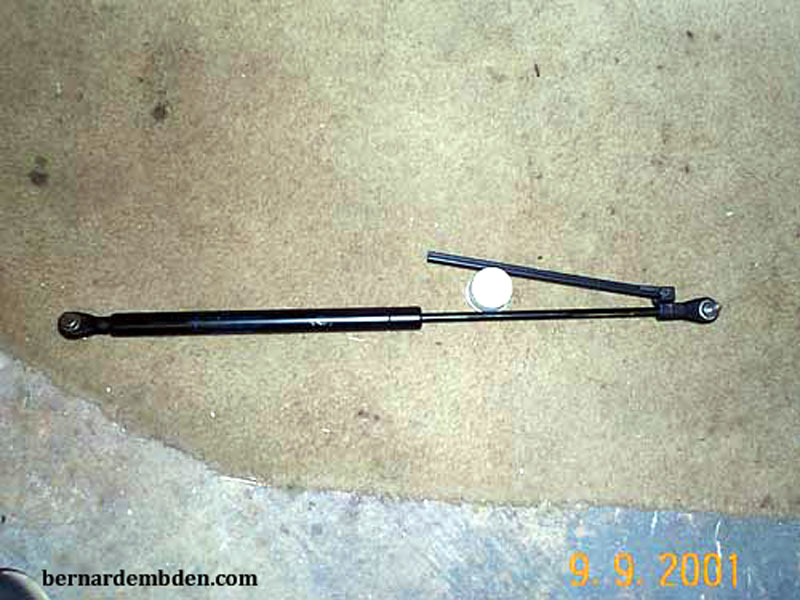 ---
Photographed below is the hood brace installed. The brace is spring loaded. When the hood is opened the spring loaded arm drops in front of the strut and keeps the hood open. (yellow arrow).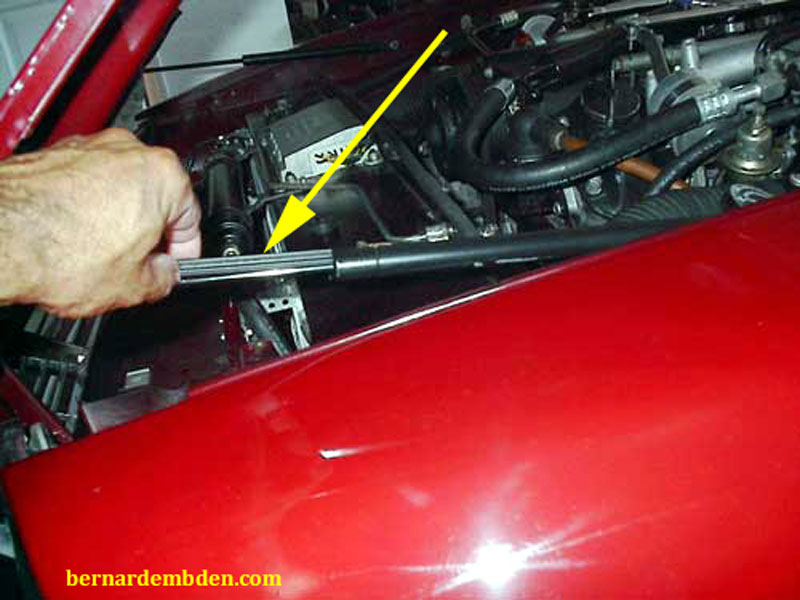 ---
(Photograph below). Shows the hood/bonnet in the open position, with the brace dropped down to hold the hood/bonnet open.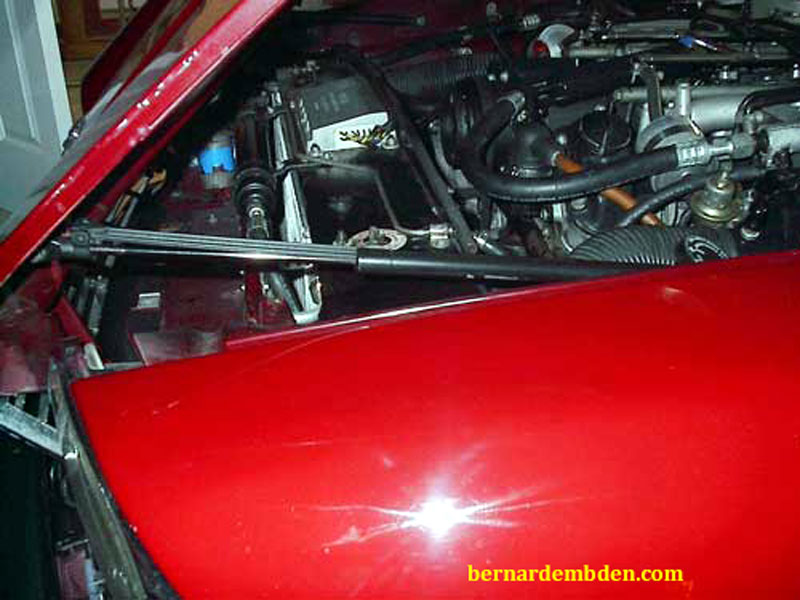 ---
To close the hood the arm is lifter to allow clearance from the strut as the hood is lowered.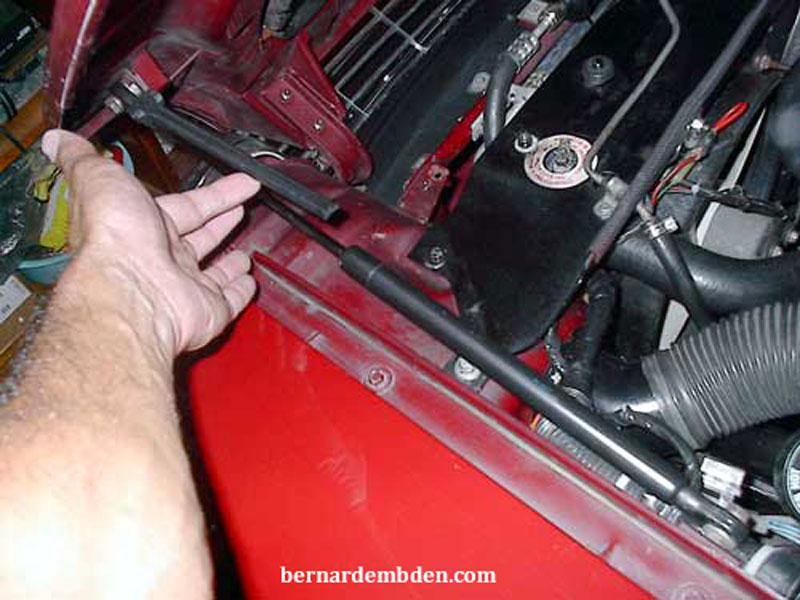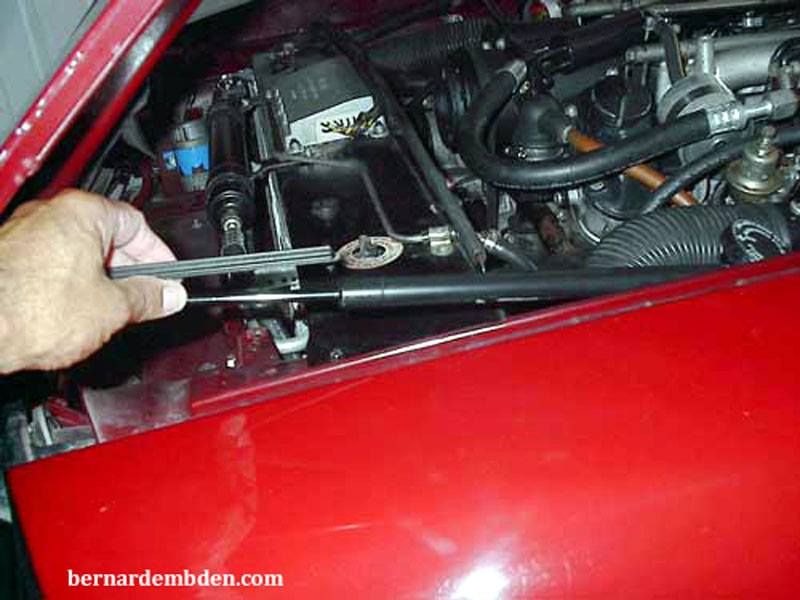 ---