22 year old clogged Radiator

After installing a new 1990 Radiator in my 1978 XJ-S, I removed the side tanks from my 22-year-old radiator to see what it looked like. Note the dual side tanks typical of the 1/3 coolant flow split that Jaguar uses. This radiator only marginally overheated in heavy traffic with the A/C on. In addition, the antifreeze was religiously changed every two years for the last 18 years. I was amazed at how clogged up the radiator was.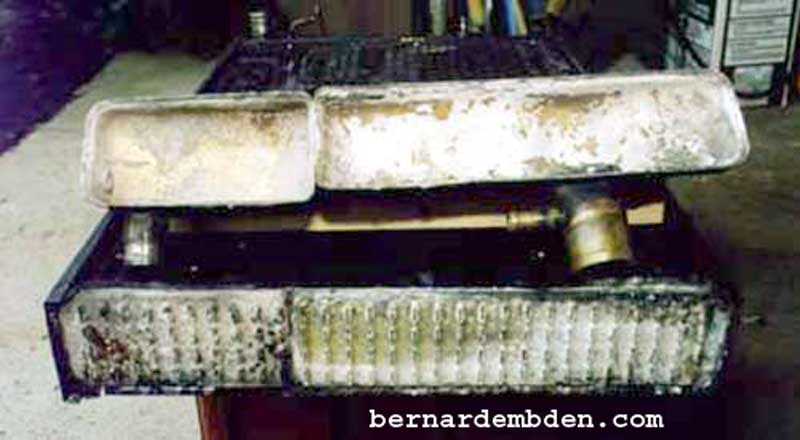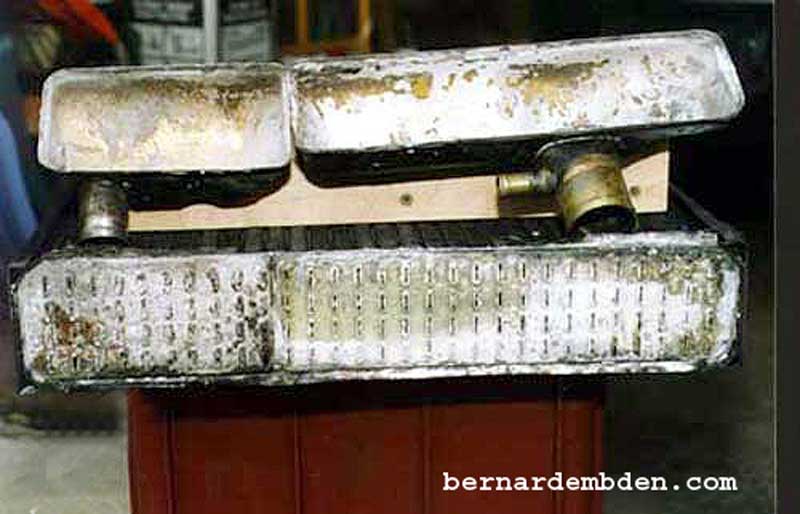 ---
Below are photographs of the right side tank. Note the transmission cooler and the low coolant switch mounting. This side of the radiator had more crud than the left (dual tank) side.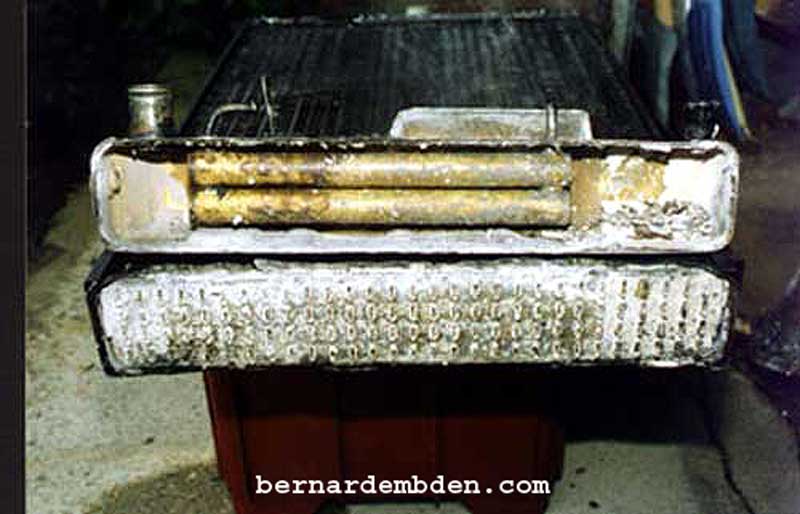 ---
Photograph below shows low coolant sensor mounting flange removed from the header tank. (red arrows)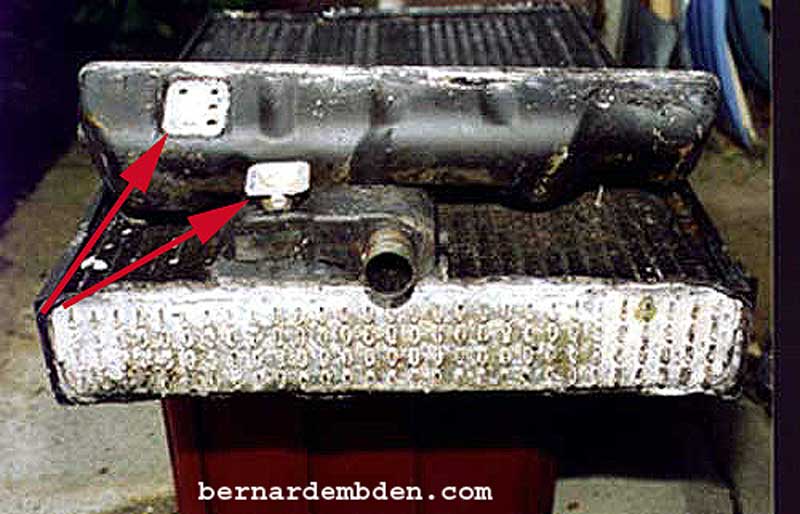 ---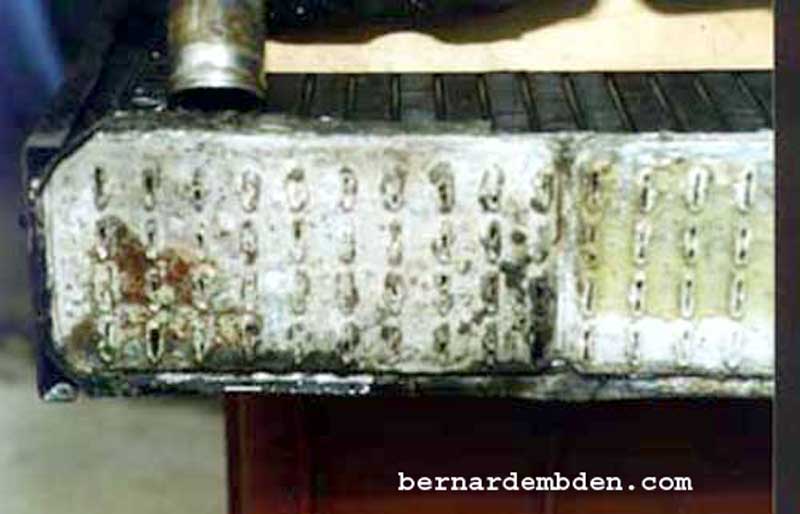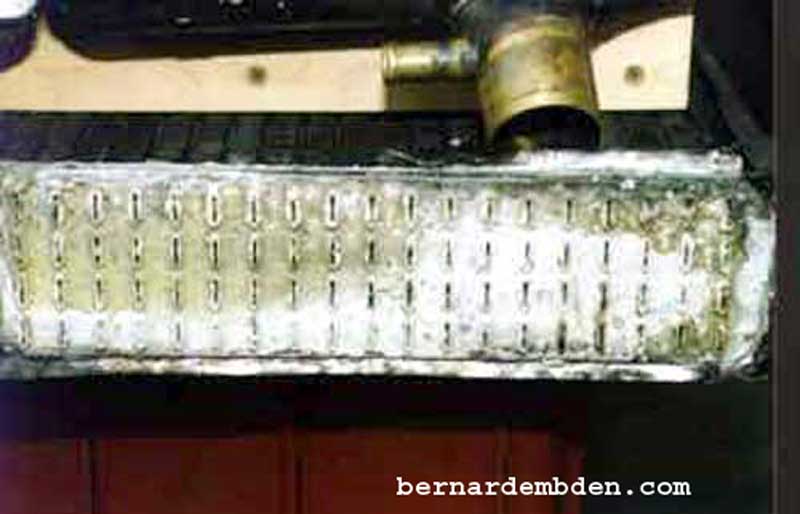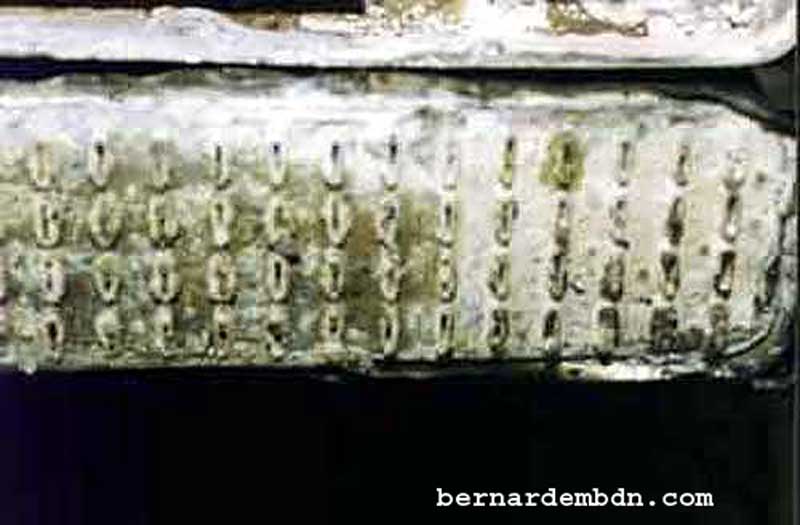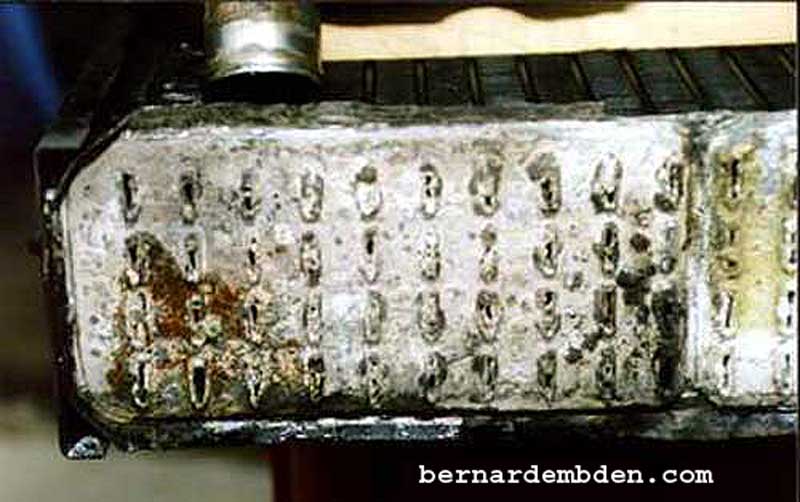 ---
While rodding appears to be an effective method of restoring cooling properties to some clogged up radiators. Not this one.
Based on examining my 22 year old radiator, its way beyond rodding. Its right at scraping for the metal stage, or paying a junkyard to take it away. It would need a miracle to restore this radiator to service.
Finally, radiators tend to lose heat exchange abilities as they age. Any problem radiator over twenty years old should be recored or replaced.

---