Selecting A Dealer





A case can be made that the Aston Martin, along with the E Type Jaguar, are the most beautiful cars ever designed.




The Aston Martin design mantra has always been "Form follows function".

The engine was placed behind the front axle, and the gearbox at the rear wheels because those were the best locations for weight distribution.

This no comprise design means that you might have to pull the engine out to change a head gasket, or the front suspension has to be removed to change the timing cover gasket.

Tough that's your problem.

After all, you own a hand built car, a car that was designed where the word "serviceability" was removed from the engineer's vocabulary. Get over it.

Most maintenance items can be done by a mechanically proficient owner, or a qualified independent garage, however at some point in the cars life you will need the services of an Aston Martin Dealership.

The dealer has specialized tools and software that no one else has.


Selecting a dealer is a lot like choosing a Cardiologist.




Cost or easy commute should not be the deciding factor. You want the best guy technically, but you also want someone you can trust, someone who will make you feel comfortable and informed.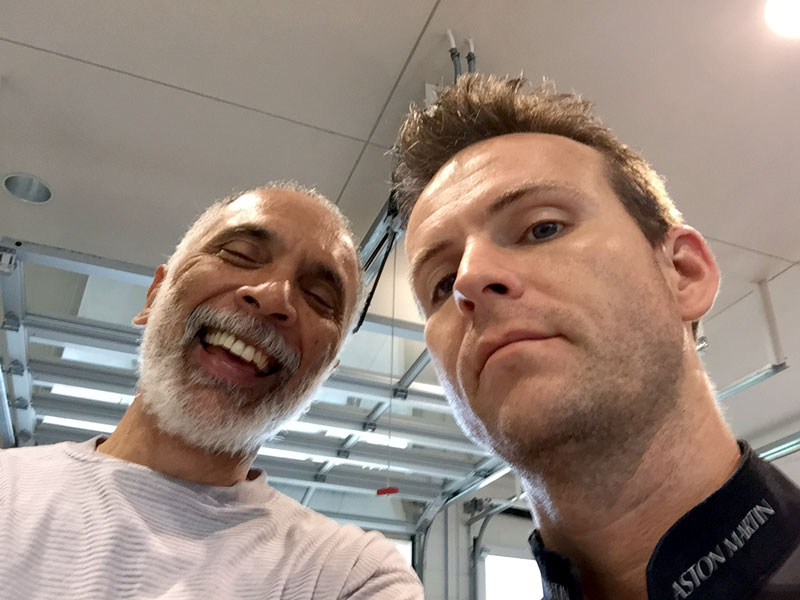 ---
The dealer I use is on Millenia Blvd in Orlando, Florida. It's almost 100 miles away, but the Aston Martin Technician there (Craig Newton) has been recommended to me as being one of the best, if not the best Aston Martin Technician in North America.
---
Be aware that the only difference between the Aston Martin dealer and your Cardiologist is that the dealer will cost you more.